Making research visible with Open Access
Open Access is a form of dissemination and access to scientific publications. Compared to the classic distribution channels of scientific specialist publishers, it offers significantly more possibilities for authors and for readers. Open Access makes research visible and is the field of the Open Science movement that is currently the most developed.
With Open Access, everyone can access research publications freely on the internet without financial, legal or technical barriers; differences in financial capabilities no longer play a role in gaining access to knowledge.
Open Access is based on a different business model:
Publication costs are no longer refinanced retrospectively by purchase or licensing (usually by libraries), but in advance on the part of the producer. This takes place above all through the form of authors' fees but also through publisher financing, cooperative crowd funding or membership models.
Any authors' fees due are usually not paid by the authors themselves, but from project or institutional funds.
In contrast to the classic utilisation model, authors retain the rights of use and thereby the control over their work.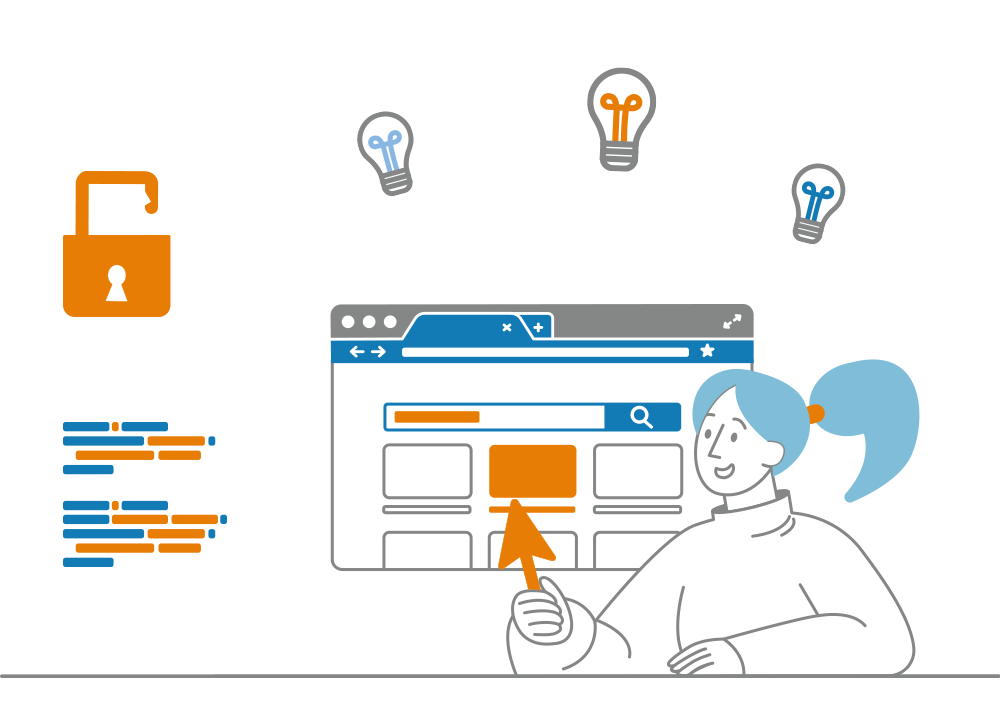 Open Access offers these advantages
Scientific research is primarily publicly financed. Therefore the research results should fundamentally be freely accessible for everyone. Having them freely accessible via Open Access provides advantages at various levels. These include:
Promotes scholarly communication because there are no longer any barriers to information.
Raised visibility (for example via search machines), frequency of citation and greater societal impact.
Promotion of international and interdisciplinary collaboration as well as avoiding the duplication of work.
Faster, qualified feedback to your own research.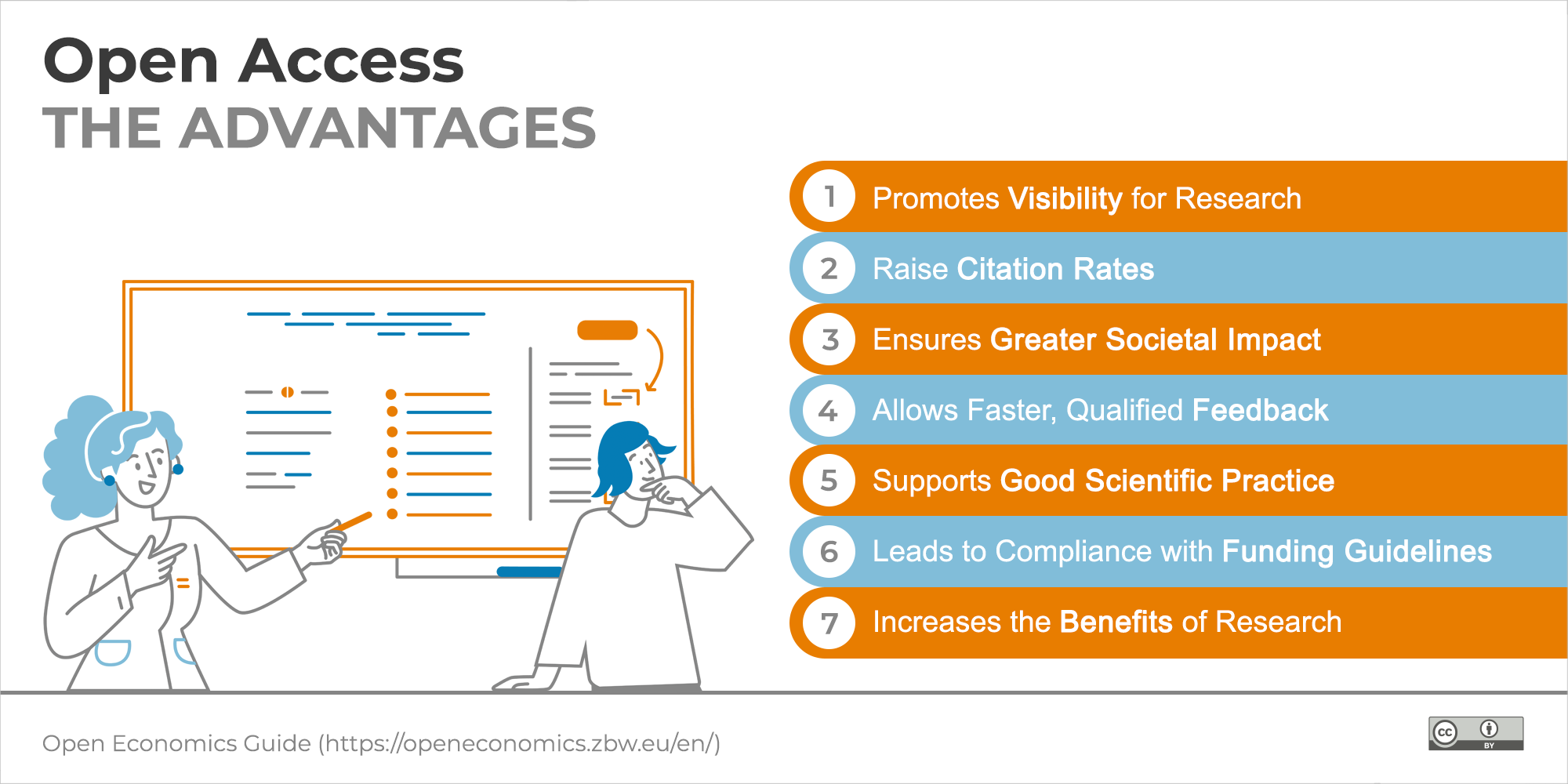 Open Access is a subelement of Open Science and means carrying out good scientific practice as well as keeping to funding guidelines at the same time.
Knowledge Base Open Access
Learn how Open Access makes research visible: For more cited and useful high-impact science!
Open Access in the field of economics
In the two economics subdisciplines of political economics (Volkswirtschaftslehre / VWL) and business economics (Betriebswirtschaftslehre / BWL), publication in specialist journals is the most important mode of publication. Books and book essays play a subordinate role here. The most important specialist journals in economics primarily belong to the major specialist publishers such as Elsevier, Wiley and Springer. Some are members of specialist societies such as the American Economic Association, the German Economic Association (Verein für Socialpolitik / VfS) or the German Academic Association for Business Research (Verband der Hochschullehrer für Betriebswirtschaft e.V. / VHB).
The importance and renown of a journal is heavily dependent on its placing in respective rankings such as the one of Forschungsmonitoring.org (the basis for the Handelsblatt ranking, among others) or the VHB-JOURQUAL3 ranking of the VHB. The open access proportion of this most important type of publication is still low.
Nevertheless there is a strong working paper culture. Preprints in the form of working papers play a particularly important role (above all in political economics). Here, research results are published in Open Access (for example, in working paper series) immediately by the scientific institutions, even before they have been externally assessed by specialist journals. This means that almost all papers of the major journals are available simultaneously as freely accessible preprint versions in the Web. In business economics, this preprint culture exists only in a few subdisciplines such as international marketing.
In recent years, however, a moderate increase can be detected. Specialist repositories and networks such as RePEc, SSRN or EconStor play an important role in the dissemination of the working papers.
You can find further information on Open Access in the field of economics in an overview article on the open-access.network website.