Browser extensions simplify work by integrating activities directly into the web browser and thus into the workflow. Various browser extensions make searching in the context of research work easier. Here is an overview.
A browser extension can easily be added to your own browser or browsers. It increases the functionality of browsers by adding new options. Browser extensions exist for a wide variety of applications and can make research work much easier. Here are some browser extensions that work well to help you find Open Access literature and royalty-free images (in alphabetical order):
CC Search Browser Extension (discontinued)
The CC Search Browser Extension allows you to search for images that have a Creative Commons licence. You can download the images and, thanks to the browser extension, assign them directly to the owner or author.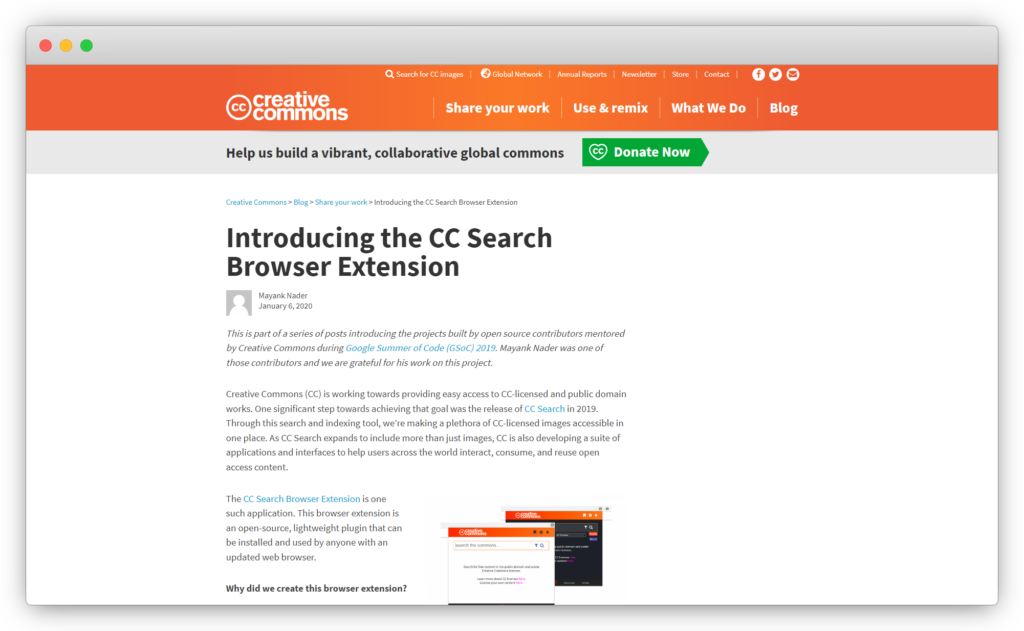 Endnote Klick / Kopernio
The browser extension of Endnote Klick / Kopernio gives you legal one-click access to Open Access journal articles. It finds them based on searches for full-text PDFs in your library's journal subscriptions, open databases and Google Scholar. For more information about Endnote Klick / Copernio, please visit the tool overview.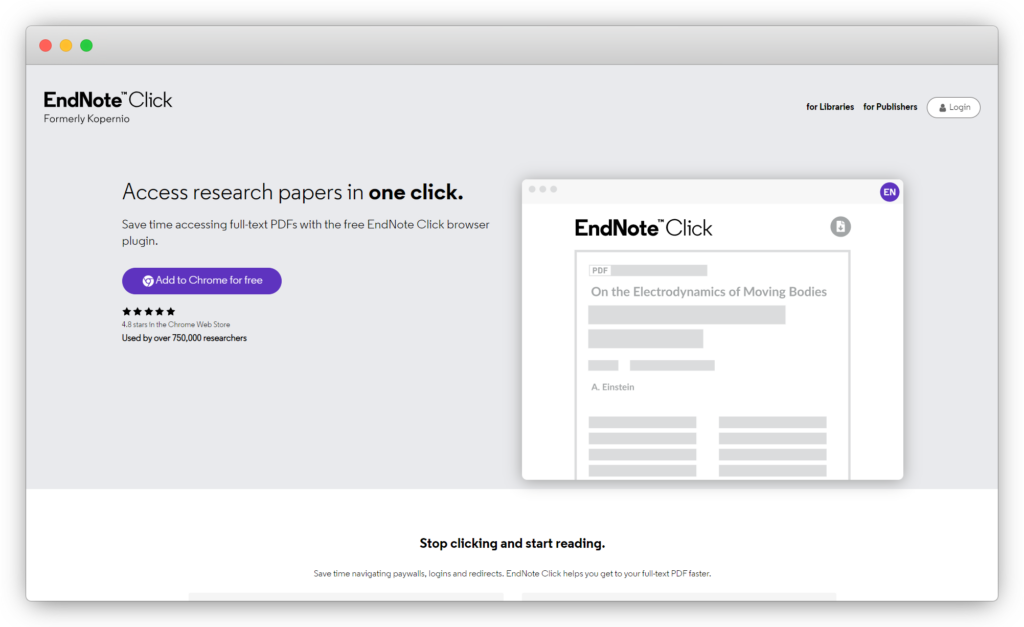 Open Access Button
With the Open Access Button you not only have a support for legally finding free full text articles, but it also ensures that articles not yet available in Open Access are opened. If an article is searched for and is not yet available free of charge, the authors are asked to share it on a repository. The authors receive support for legally publishing it (for instance as a secondary publication). In this way, Open Access to further publications is established quickly and permanently. Further information on the Open Access Button can be found in the tool overview.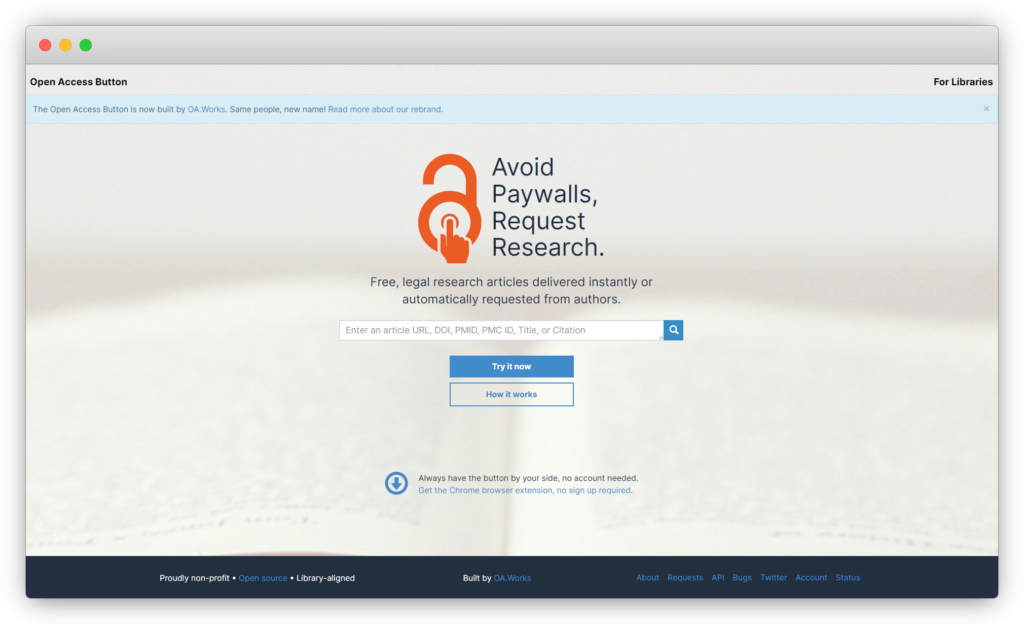 Open Access Helper
The Open Access Helper also helps to find legal Open Access copies of research publications. Its mission: to make the more than 30 million Open Access versions of research articles behind paywalls easier to find. For more information on the Open Access Helper, see the tool overview.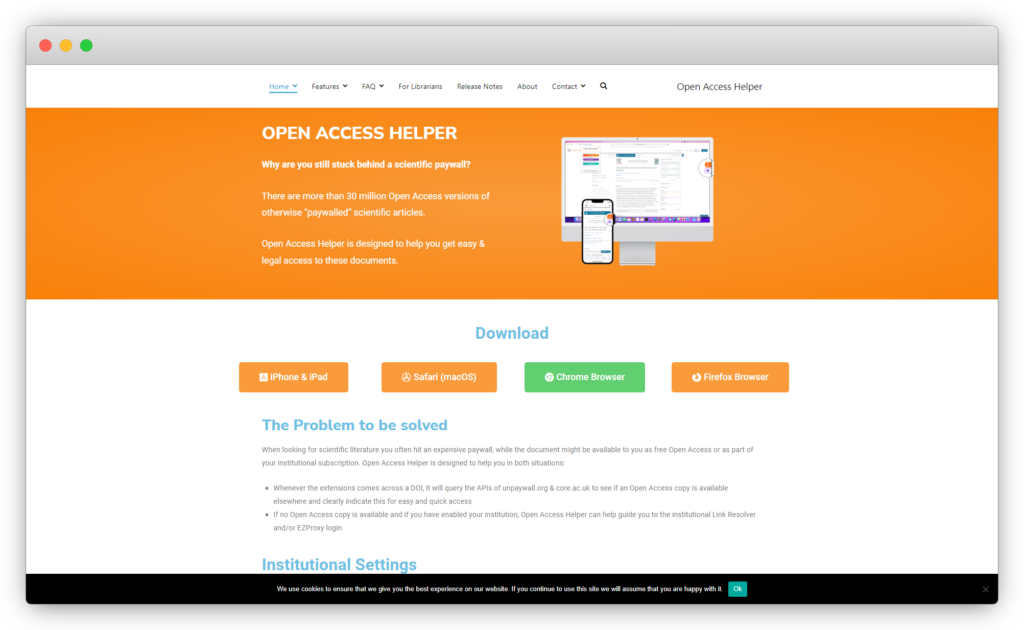 Unpaywall
More than 32 million freely accessible texts are included in Unpaywall's open database. The browser extension offers easy and legal access to the Open Access texts. Practical information for getting started with Unpaywall can be found in the blog post "Legally read free full texts with Unpaywall: How to get started with the browser extension" For more information on Unpaywall, see the tool overview: Unpaywall
Further tools for research and more
Would you like to know more about searching for open access literature? You can find more information in the introductions and in the tool overview various research tools.