The thing about citing data sets – how did that work again? And how do I actually reference software correctly? These are exactly the kinds of questions that the free tool CiteAs answers with just a few clicks. The blogpost shows how it works in practice.
CiteAs is a new and free browser tool that helps with the correct citation of different types of sources – not only articles and preprints, but also data sets and software. So on the one hand, CiteAs helps directly in referencing source citations. On the other hand, the original authors who have produced these research results also benefit, as it makes it easier for them to receive recognition for their work.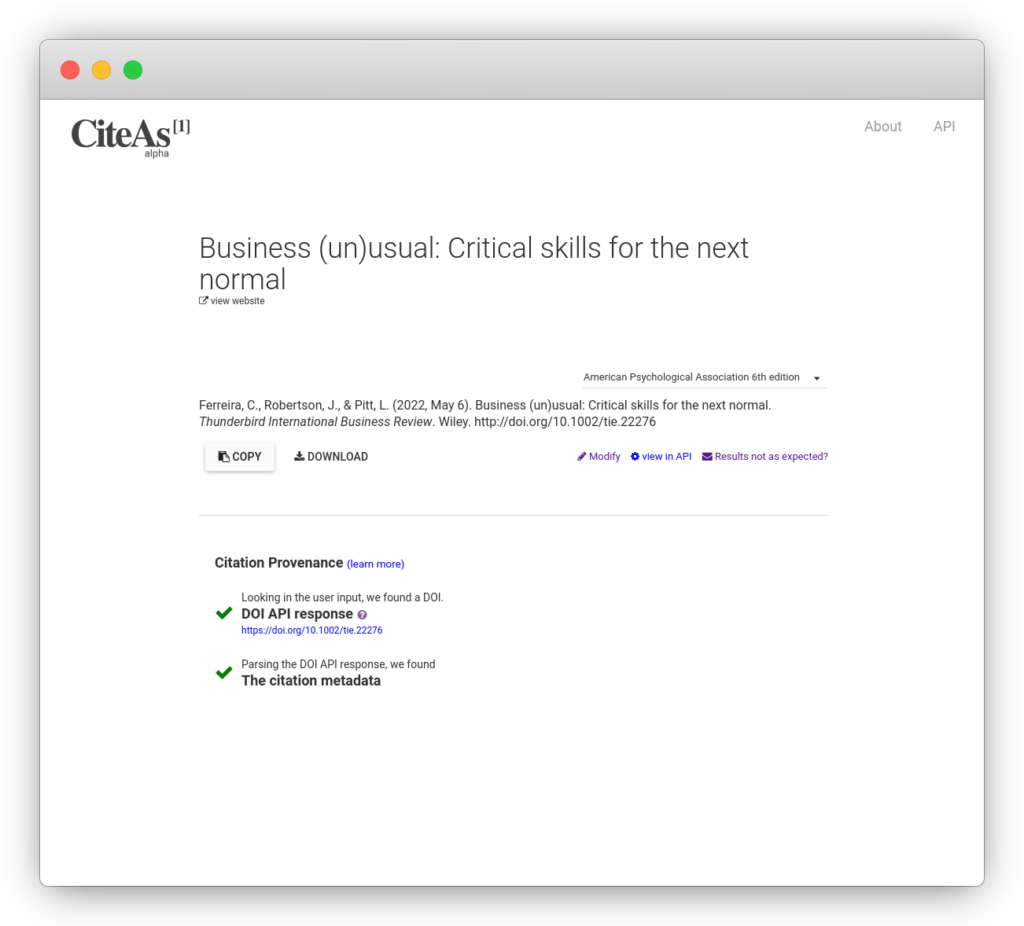 This is how CiteAs works:
Enter the source you want to cite into the input field. This can be, for example, an URL, a DOI or a search term.
With one click you will get the correct citation for the specific research output.
You can change the default citation style according to your own requirements.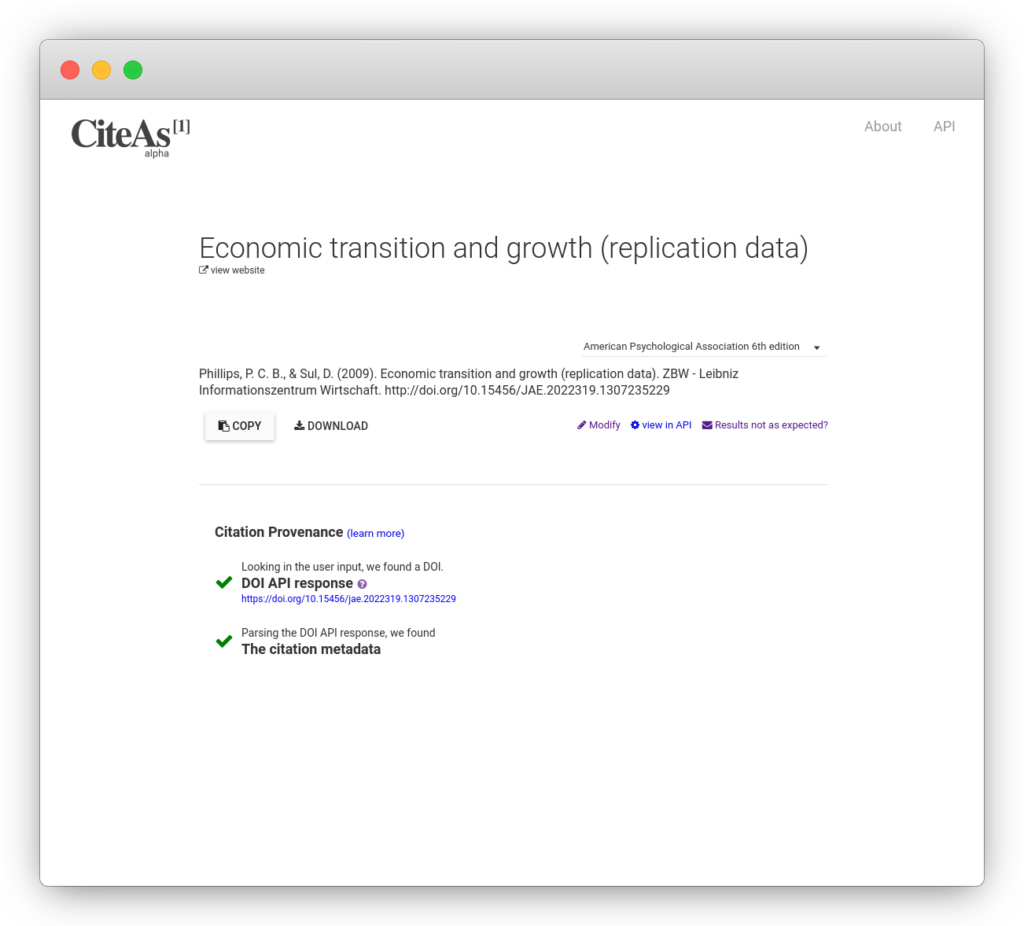 Currently, CiteAs is in an early stage of development, which is why the dataset on which the tool is based is not yet complete. Therefore, there may still be sudden blanks here and there when using it. All in all, however, it already offers very good support in case of uncertainties in correct citation.
For more information on citing datasets, see this entry and also check out the other helpful tools in the Open Economics Guide tool catalogue.