An ORCID ID ensures that individuals are distinguishable and that your research is properly attributed. So, by using an ORCID ID, you ensure that you get credit for your research achievements. In addition, this improves the discoverability of your research results. In the blog post, you will see that it is quite easy to create an ORCID ID.
At ORCID (Open Researcher and Contributor Identification Initiative) any person can register a unique identification number (ID). This ID makes a person distinguishable from other persons. This is important because several people can have the same name, spelling variants of a name can differ or names can change. Thus, without a unique ID, the distinction of persons and the correct assignment of research work is not necessarily guaranteed. The ORCID ID is used to identify and collate research papers and other research output marked with it, for example in repositories.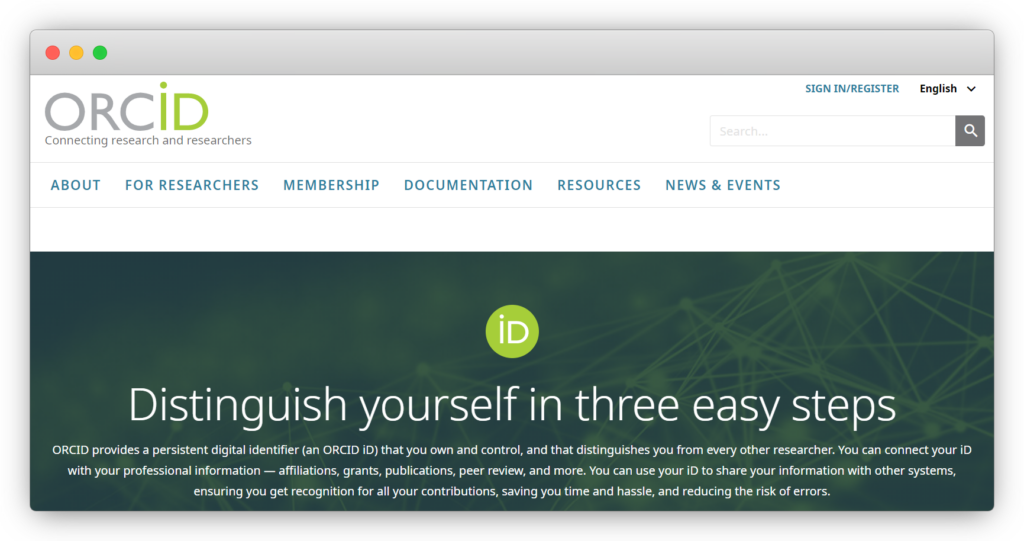 Easier to find and less work thanks to ORCID
An ORCID ID is also often required for submissions and registration of publications, it is integrated in many research-related services, and besides offers you many advantages.
An ORCID ID not only ensures that your research work is correctly assigned to your person because of the unique attribution, it also guarantees better retrievability and subsequently increases the chances of appropriate recognition. Another side effect: The effort for filling out forms is reduced.

Creating a free personal ORCID ID is very easy:
First, go to the ORCID home page. Then select "Sign In/Register" at the top right. Then select "Register now". If this suits you, you can also select "Access through your institution", "Sign in with Google" or "Sign in with Facebook".
A first registration window will appear where you have to enter your name and email address.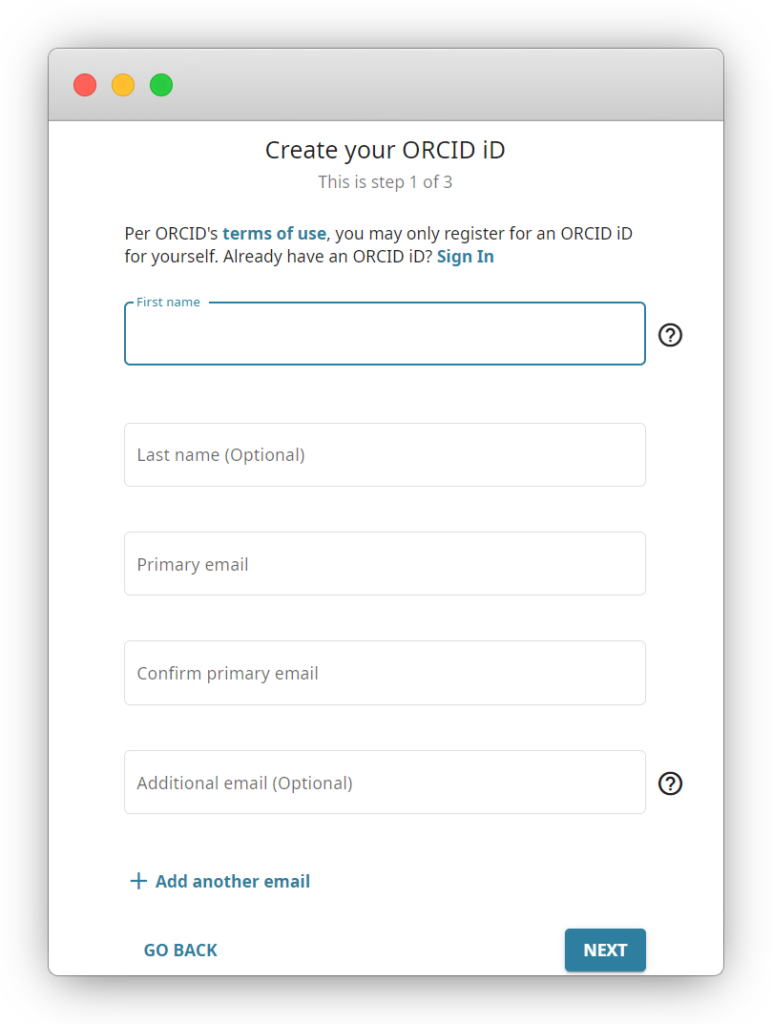 ORCID entries with similar names may then be suggested to you to make sure you have not registered before.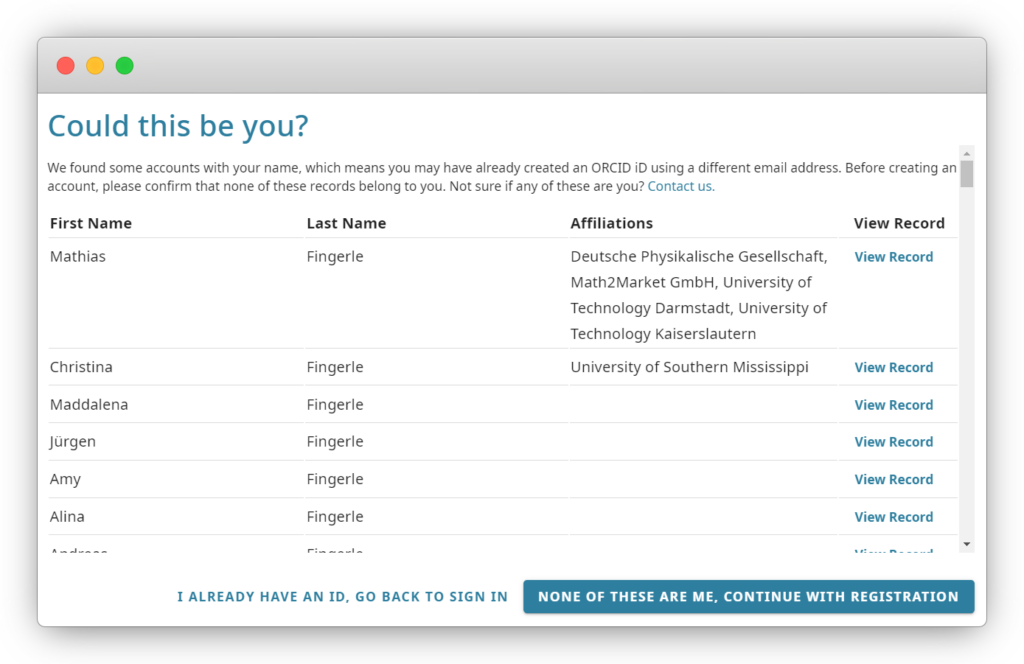 The next registration step is to choose a password.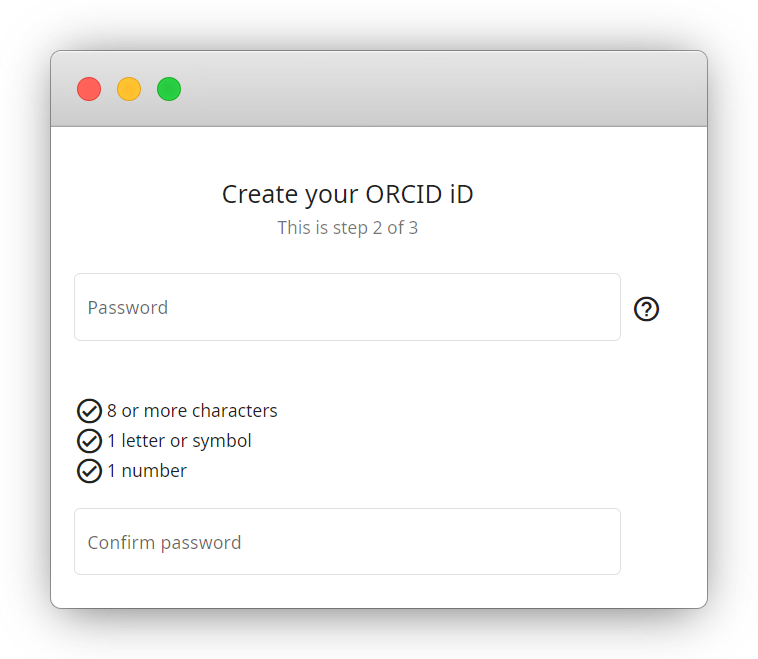 Finally you can determine the visibility of your entries.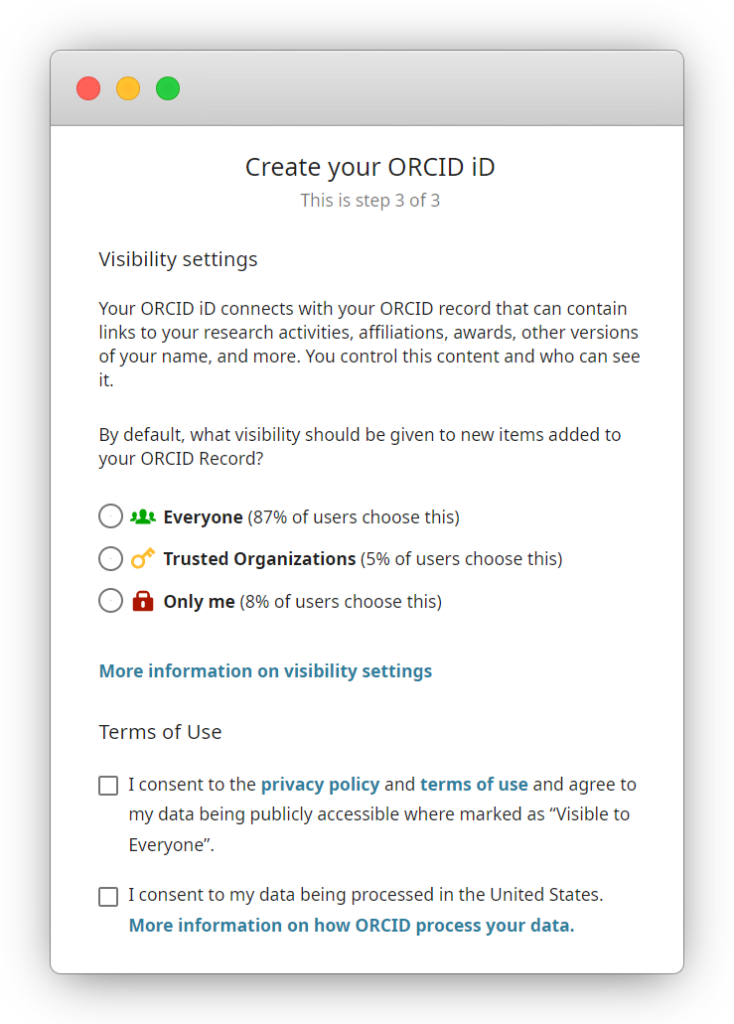 Now your ORCID ID is created and you just need to confirm your email address.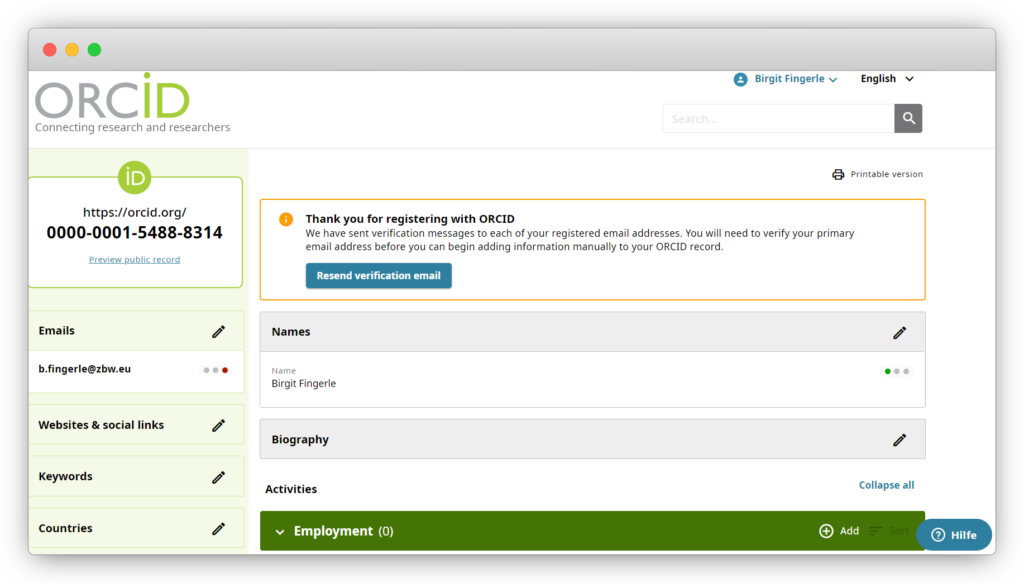 Now you are ready to go and should complete your profile. Enter the data you want, such as your job, qualifications, memberships and publications. Now you can use your ORCID ID everywhere immediately.
Get started right away and make yourself and your research even more visible.
Click here for more information.